You are here:
Customer Service
Customer Service
W.E. McCarthy, Inc ( McCarthyTrucks.com ) is all about you, the customer! We understand that the success of your business depends on quality reliable equipment . Whether your business requires Bucket Trucks, Digger Derricks, Aerial Lifts or Boom Trucks McCarthy Trucks can accommodate.
Rentals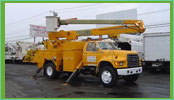 We offer rentals of aerial trucks by the day, week or month. Reasonable rates, flexible terms great selection of vehicles and equipment.
We have the truck you need to get the job done!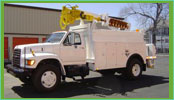 33 to 55 buckets, material handlers, digger derricks, cable pulling equipment, and underground gear. If you don t see it on our site, give Christine a call ( 781.396.7500 ) and what ever equipment you are looking for we ll locate it.
We want your business!
All rentals include operator training and demonstration.

Financing Information
We can help you get into the truck you need today! W.E. McCarthy, Inc. has several financing options available. Download an application to get started!